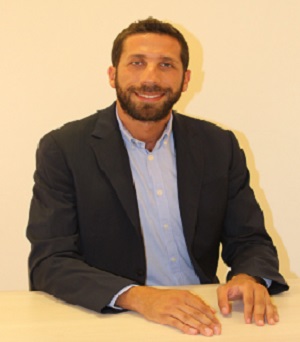 John Achkar
Talent Development Division Manager & Soft Skills Consultant
A result-oriented and passionate Entrepreneur and Customer Experience Expert. John supports Individuals and Organizations to better cater to and retain Customers. John demonstrates advanced selling techniques; his proven record of building sustainable relationships, dealing with diversified cultures and driving results helped him transform sales into growth and empowered him into challenging the norms of conventional selling.
Currently, John is the founder and CEO of a design and manufacturing board game and stationery company "Everythink" based in beirut. Given his entrepreneurial and proven sales skills he was able, in a very short period, to drive the fast expansion of the business in Lebanon and abroad. Over the past years, John has been developing the Vision of the business and was able to build a unique culture and concept across team members. He is committed to personally provide team members with continuous workshops and coaching in order to help them build their Customer experience, selling techniques, Communication.
Prior to that, John served in several NGOs including the Danish Refugee Council as an Emergency Response Manager in South Lebanon and "Search for Common Ground" as Project Coordinator where he managed the implementation of multiple projects in 25 communities including Bekaa and South Lebanon which helped him to be exposed to diverse cultures and personalities, substantially increased his problem-solving skills and contributed to his out-of-the-box approach. He was also the senior business development specialist for the Trade and Investment facilitation project funded by USAID.
John is also Founder of Rise Up Lebanon, an initiative working on mitigating the impact of the 4th of August blast and helping with the implementation of a sustainable and inclusive recovery strategy for small and medium businesses.
John has earned his Master's degree in Business Administration from Instituto de Impresa (IE), Madrid and Singapore Management University. He also holds a Master's degree in International Relations and a Bachelor's degree in Economics from the Saint Joseph University.
Below is a sample of workshops designed and delivered by John over the past years:
Communicate like a Pro in 6 hours
Entrepreneurship
Supervisory Skills for junior and senior level
Selling Anything to Anyone
Building a Unique Customer Experience
John joined Tamayyaz in 2017 as a soft skills facilitator. His energy, drive, wide exposure and proven ability to drive revenue and build long term relationships give great value to his workshops. Now, he is managing the Talent Development division at Tamayyaz.