What you Need to Know About NSSF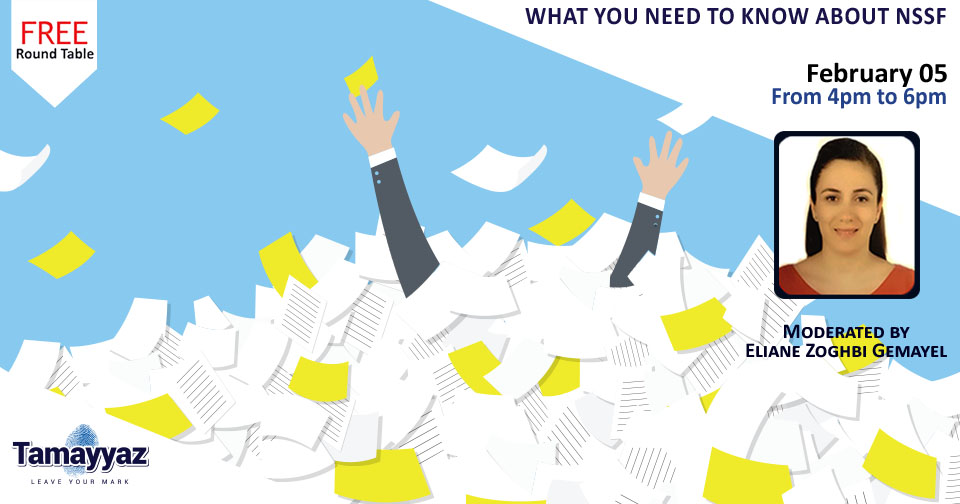 Eliane Zoghbi Gemayel
HR & NSSF Professional
As a dynamic and passionate HR professional & NSSF expert, Eliane grew an extensive background in Human Resources including management of the NSSF affairs, compensation and benefits, administration, recruitment, payroll and policies & procedures.
Eliane is currently appointed as the Head of the Medical Division of the HR Department at one of the biggest Lebanese Banks. Prior to joining the bank, she honed her experience in different sectors through establishing the HR department for various regional and local companies from various industries. Her background as a psychologist gave her the ability to immerse deep in the culture of each of these companies, understand its differences and create adequate HR structures and working environments that support their ability to achieve desired business results.
Eliane is a holder of a Human Resources Professional Diploma from Haigazian University. She graduated initially with a bachelor's degree in Clinical Psychology from the Holy Spirit University of Kaslik (USEK).
Her passion to serve others goes beyond the working environment to be a benevolent contributor to her community as an active member of the Lebanese Red Cross for several years.
The substantive experience and the wealth of knowledge she managed to gather throughout her carrier made her a reliable HR coach and mentor and a credible advisor to Senior Management on matters related to NSSF and Insurance. Her trustworthiness, authenticity, and reliability led her to establish and maintain a professional relationship with internal and external stakeholders, especially with the NSSF and Insurance Companies.