Succession Planning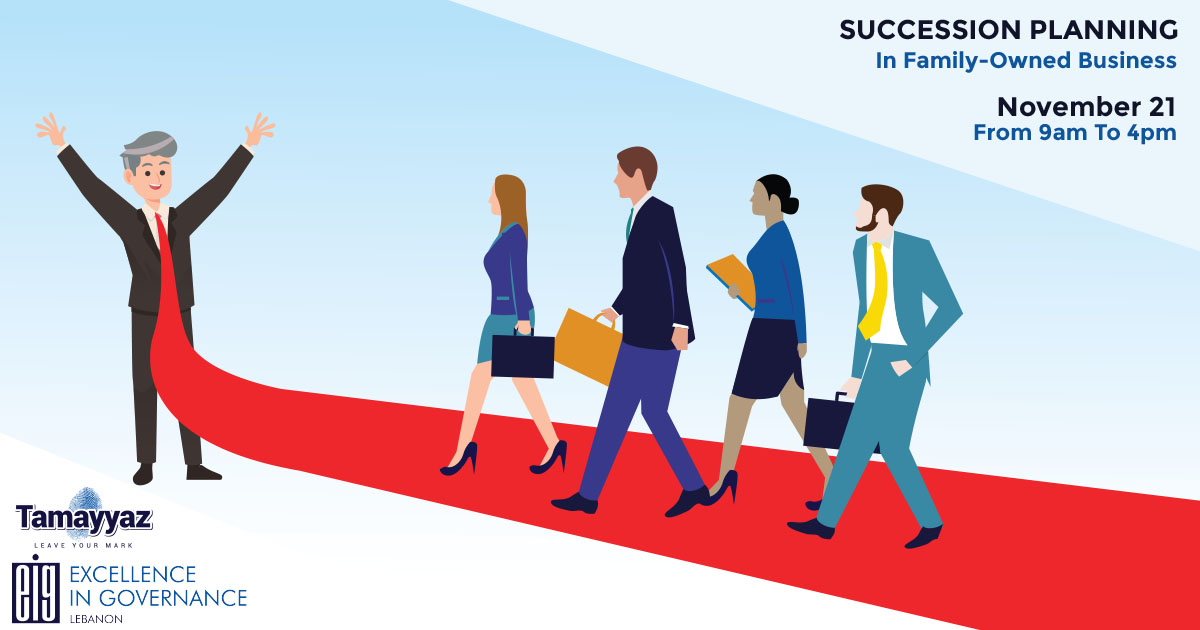 Gain the necessary skills to develop and implement an effective succession plan based on your organization's current and future needs. Learn about the building pillars of the Family Business, what differentiates Family Businesses and what kind of challenges lay ahead. Develop the understanding of the main practical tools used by accredited academics in evaluating the Family Business and techniques to follow in implementing succession in a Family Business.
-Discounts Available for multiple registrations on Public Workshops Sessions-
Target Audience
• Family Business Owners
• Board Members
• Non-Executive and Independent Chairs
• Managers
• Senior Leaders
• Human Resource Professionals
• Consultants
Learning Outcome
• Identify the challenges to effective succession planning.
• Build a deep understanding of family businesses.
• Determine family succession success factors.
• Acquire corporate knowledge related to family business.
• Understand the best practices of succession planning.
• Create a succession planning framework.
• Distinguish the characteristics of future leaders for the company.
• Identify key competencies required for successors.