Self-Management and Team Management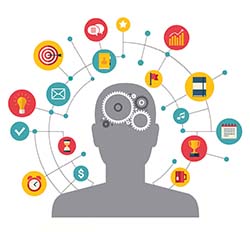 This workshop aims to equip participants with Tools and Best Practices needed to help them effectively manage the workflow while maintaining teamwork and a high level of Internal Communication with team members. Throughout the workshop discussions, activities and role plays, participants will also acquire Tips needed to initiate, succeed and maintain positive Communications with external stakeholders.
Target Audience
Executives and Professionals interested in Personal Development and who are eager to unlock the potentials of their minds.
Individuals interested in maximizing their productivity, effectiveness and efficiency.
Learning Outcome
Assess the reasons behind Self-Management conflicts and Define own SMART goals and objectives.
Recognize High, Medium and Low priorities according to the time management matrix.
Discover own Productivity Cycle and Manage Time accordingly.
Learn WHEN & HOW to delegate tasks to increase effectiveness & productivity.
Practice the use of Interpersonal Communication Skills and Techniques to work more effectively with external stakeholders
Register