Lebanese Labor Law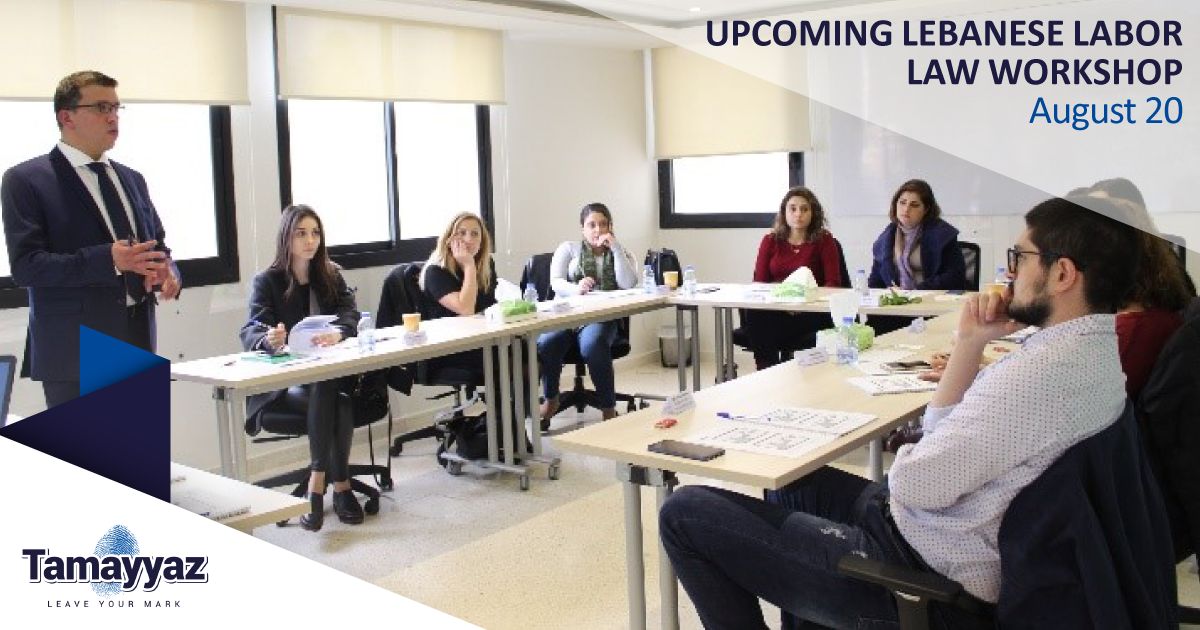 This workshop will provide participants with practical knowledge related to the practices and application of the Lebanese Labor Law. The purpose is to help organizations and professionals avoid the negative consequences that might result from the misinterpretation of the code of Labor. This workshop will not eliminate the need to refer to lawyers in case of specific inquiries; however, HR professionals will get acquainted with common practices required for their daily operational needs and requirements.
-Discounts Available for multiple registrations on Public Workshops Sessions-
Target Audience
Owners of SMEs, Entrepreneurs, and HR Professionals who would like to enhance their knowledge in the application of the Lebanese Code of Labor.
Learning Outcome
Discover the background behind the development of the Lebanese Code of Labor.
Practice – through case studies and interactive discussions – the Implementation of the code of Labor in organizations.
Identify the common challenges of Professionals in applying the guidelines of the Lebanese Labor Law in their daily operations.