Finance for non-Finance Professionals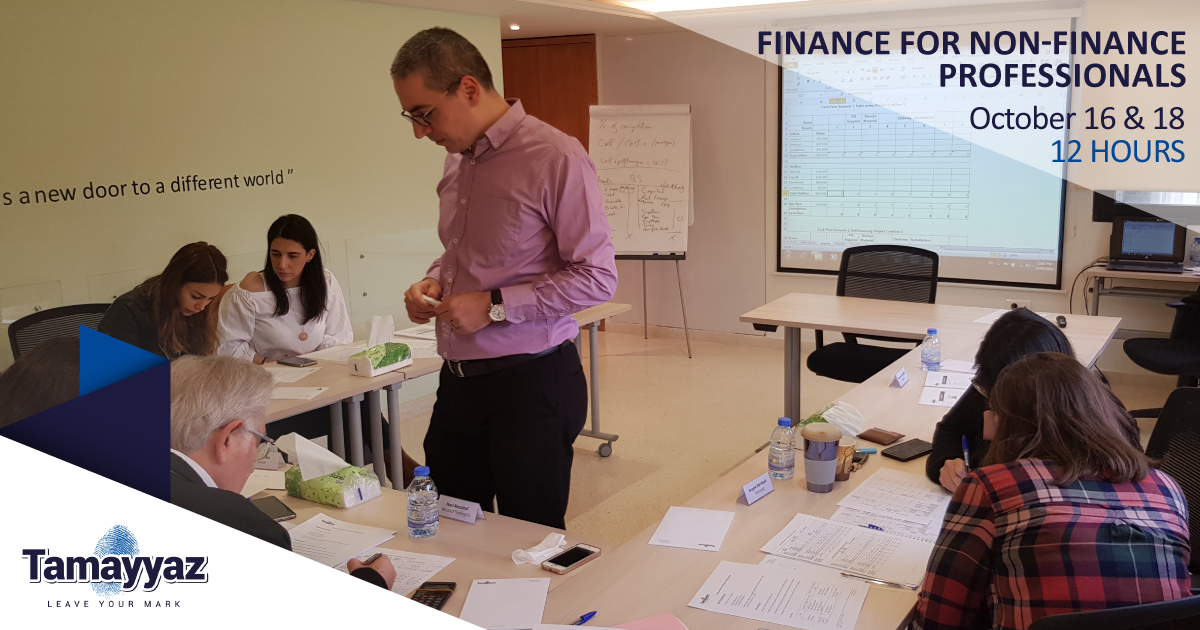 By raising Financial Awareness, we will be able to better manage our revenues, costs, profits, and cash. During this workshop, participants will acquire the skills needed to read and interpret their Financials particularly the Balance Sheet, Profit & Loss Account as well as Cash Flow statements which guide organizations and professionals to make more effective decisions. Participants will also be able to assess the impact of their daily decisions on the organization's Financial health and think of how they can create Value for organizations instead of only generating Profits. The workshop provides a grounded introduction to the Fundamentals of Finance and its applications to business challenges through examples and case studies which reinforce Financial concepts especially for professionals coming from a non-financial background.
-Discounts Available for multiple registrations on Public Workshops Sessions-
Target Audience
• Executives, Owners of SMEs, and Project Managers who want to brush up on the Financial skills to successfully lead organizational functions.
• Entrepreneurs interested in unlocking the mysteries of their Finances.
• Professionals desiring to understand and interpret Financial Numbers.
Learning Outcome
• Raise your ability to deal with numbers.
• Identify the impact of Financial Management on the different departments within an organization.
• Examine the main elements in income statements.
• Interpret balance sheets and cash flow statements.
• Analyze the elements of an Income and expenditure statement.
• Allow managers and investors to use financial figures to identify and solve problems by making sound decisions.
• Learn how to create value in your organization.