Emotional Intelligence: Operating in Crisis Mode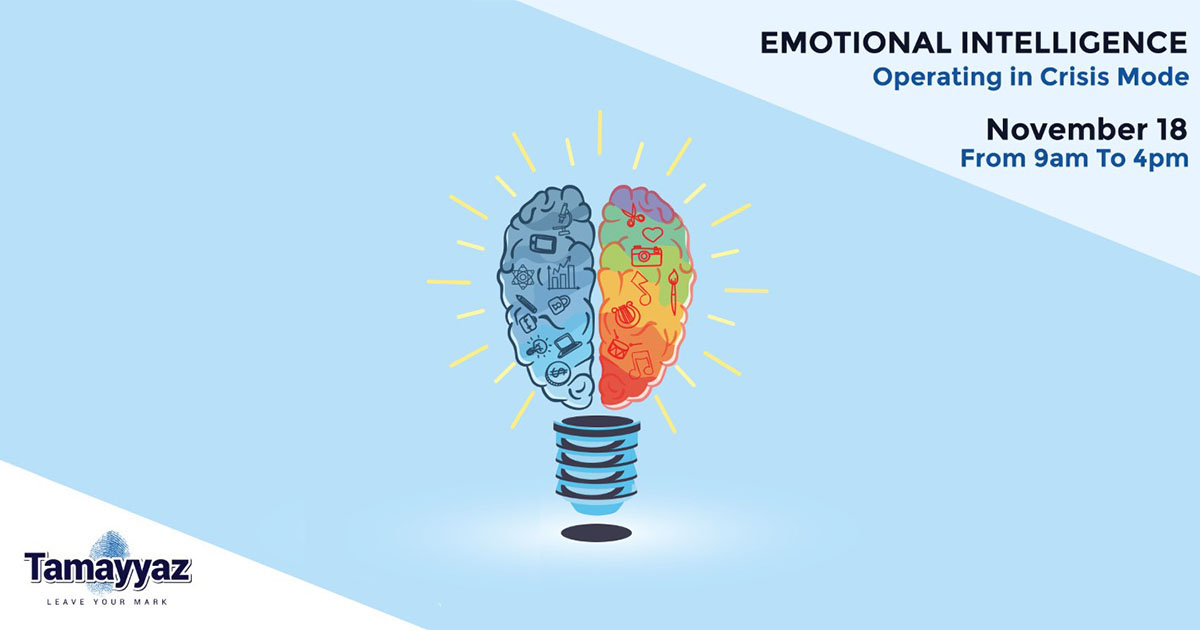 During this workshop, you will foster your own personal power and break the behavioral habits that sabotage your productivity and threaten your personal and professional relationships. Using Tamayyaz proven tips and tools combined with international models, you will learn to transmute damaging emotional reactions into constructive standout responses when in emotionally charged situations. You will also acquire practical skills that will help you achieve greater satisfaction at work and at home.
-Discounts Available for multiple registrations on Public Workshops Sessions-
Target Audience
Business professionals willing to upsurge their performance by increasing self-understanding and emotion management.
Individuals at all levels who want to acknowledge the impact of emotions and develop their emotional intelligence skills.
People who are eager to make a drastic change in their way of dealing with everyday life's challenges.
Learning Outcome
Explore the concept of Emotional Intelligence Competencies framework.
Raise self-awareness of your own behaviors.
Identify emotional habits that either drive or derail your performance.
Cultivate your intrapersonal and interpersonal skills and acquire tools to communicate and build successful relationships with others while replacing blame with empathy.
Understand differences in people's behaviors and foster diversity.
Learn techniques to control and manage your own emotions and actions while achieving personal and team objectives.
Initiate a clear Action Plan for development.