Dealing with Angry Customers in Time of Crisis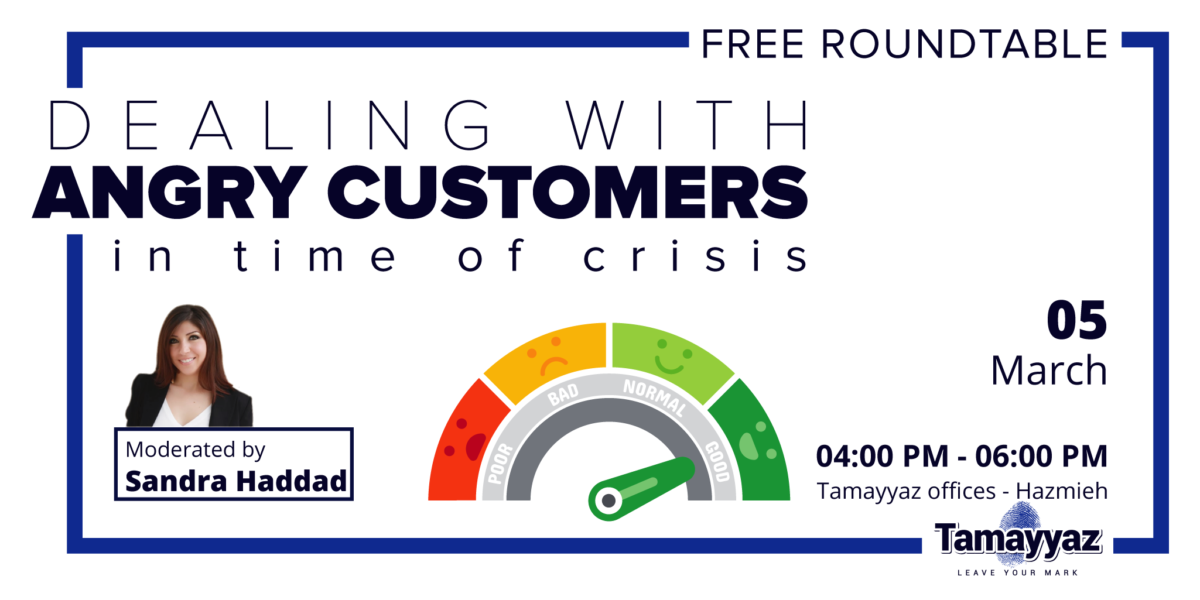 What is this Roundtable About:
Regardless of where you work – if you're in contact with people, the case of the angry customer comes up eventually. Effectively dealing with upset, frustrated clients is an important rare skill. It often means the difference between holding onto a customer, regaining trust or tarnishing your company's reputation. It is even more difficult to do so in time of crisis.
Sandra will share her extensive experience in the hospitality and travel industry with customer service insights combining her communication skills to create this practical and user friendly roundtable. We will be looking closer at how we can diffuse certain heated situations, use strategies and proven techniques and give insight on how to provide excellent customer service even when someone is about to blow their fuse.
About the Moderator:
Sandra has over 15 years of extensive operational,
business development, sales, marketing, coaching, internal controls and productivity/efficiency improvements experience in diverse sectors of the hospitality industry including hotels, restaurants, catering and travel agencies.
Her proven ability to lead, manage and constantly improve operations, impact business growth and maximize profits offered her many opportunities: she was part of the pre-opening team of 2 five stars hotels, a winery domain and many restaurants in addition to holding the GM position in 3 hotels.
A solid pillar of her expertise is leadership and people's skills that enabled her to become a certified trainer from ISTD.
Having worked in different departments starting entry level jobs has helped her shape in many ways widening her scope of interaction with people from diverse backgrounds and work philosophies, and has improved her communication and leadership skills.