Customer Service: Tips to increase Profitability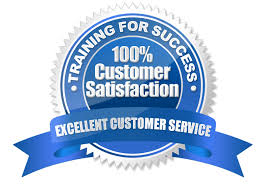 A successful "Customer Service: Tips to Increase Profitability"  workshop was conducted on September 17 & 18, 2018 in Tamayyaz. 
Facilitator: John Achkar
Testimonial: 
"The workshop was Amazing! It was very interactive and fun. the scenarios that were shared were super helpful. I liked the people, the facilitator, and the friendly environment ." -Assistant Operations Manager , G.R.M.C Pest Control.
"It was so funny and full of details. i enjoyed it." – Head of Customer Care Department, The Laser Clinic .