Creative Thinking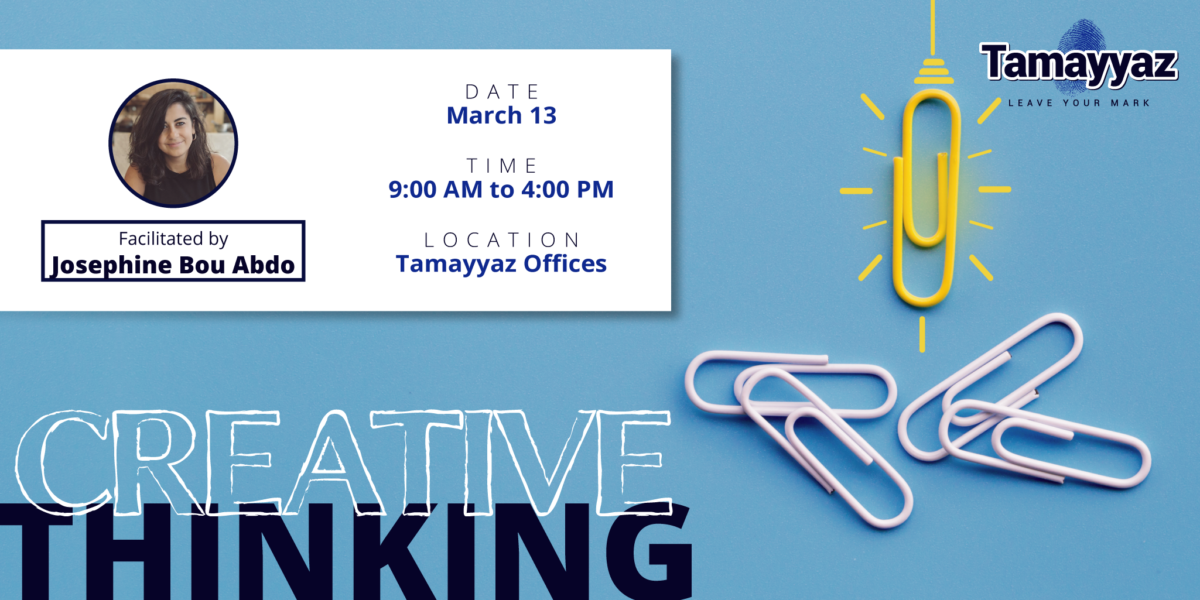 Research from IBM, RMIT and other global sources shows that CEOs and executives believe creativity is a skill to reach innovative and unique change within the company. Unfortunately, other research confirms that many professionals don't believe they are creative, and even if they were, they wouldn't be able to apply their creativity to problems in the workplace.
This workshop is designed to collectively discover the creative side of the participants through active creative thinking exercises. It will also tackle the definitions and principles of strategic problem solving, the different ways people think creatively, and common techniques for generating ideas in different settings. We believe that it's time we shift from the negative into the positive through shifting perspectives and imagining alternative futures.
Target Audience
Business professionals willing to start adapting a new way of thinking within their enterprise and among their teams.
Individuals at all levels who want to acknowledge the impact of creative thinking in daily life and professionally.
People who are eager to unleash their creative skills within.
Topics Covered
1. A simple overview of:
a. How the brain makes ideas
b. The tools and elements needed to generate ideas
2. A whole-brain new thinking approach to creativity and innovation (brainstorming)
3. Develop creativity and innovation skills. How to:
a. Formulate ideas
b. Evaluate ideas
c. Create prototypes
d. Test
e. Turn ideas into action (Exercises)
4. New approach to thinking through crisis and discovering creative solutions
5. Increase your adaptability through Improvisation
6. A framework for creativity and innovation based on classic creative problem-solving and design-thinking
7. How to inspire and engage your team in collaborative creativity
Registrations are closed for this event