[NEW] Creating an Unforgettable Online/Offline Experience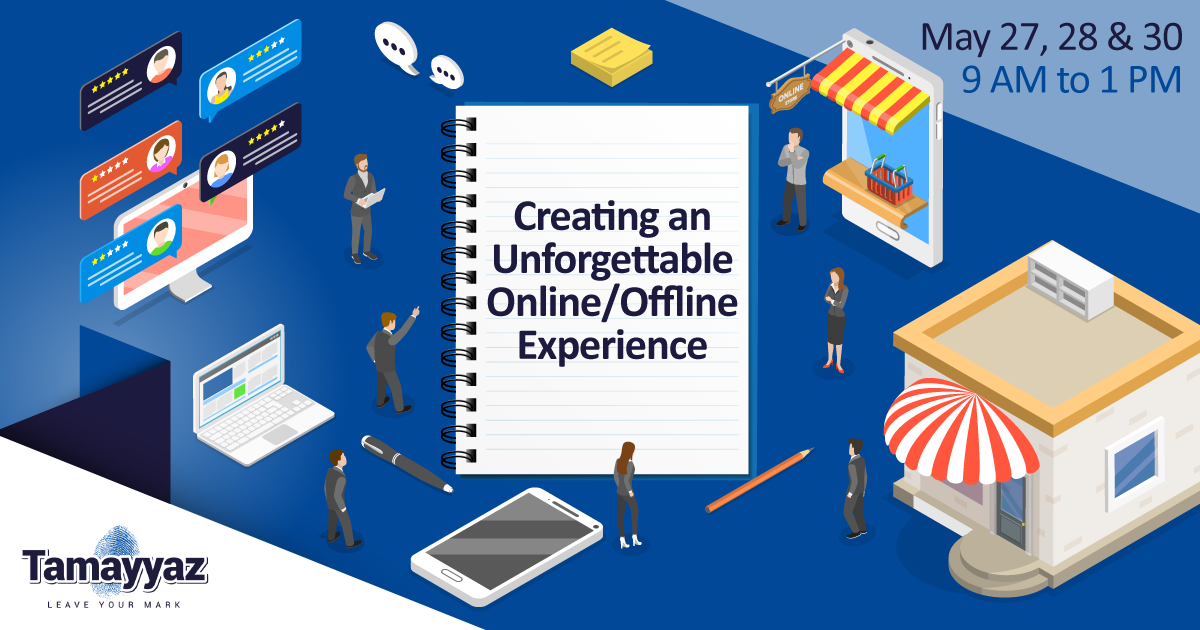 In today's market, online channels are taking down grocery stores, small retailers, insurance brokers, etc. who are struggling to remain Key Players. This workshop was specifically designed to equip participants with hands-on Tips and Tools that will help them overcome the traditional business model's challenges/changes. Through case studies, role plays and experiential learning activities, participants will gain the skills needed to expand their scope, discover the new customers' purchase decision making process, keep up with their desires and cater to their needs. By the end of the workshop, the facilitator will give participants insights to draft their business' SMART Action Plan in order to reshape their strategy while ensuring clients' satisfaction.
-Discounts Available for multiple registrations on Public Workshops Sessions-
Target Audience
SME Owners, Entrepreneurs, Marketeers and Business Development Professionals keen on coping with emerging market trends and consumers' demands to ensure the sustainability of their businesses.
Learning Outcome
Discover differences in the way traditional customers and today's customers think and decide (who, when, where, why, what and how).
Identify the motives that will lead customers to need, ask for and purchase your products.
Understand the diversified mediums and touchpoints where Customers and Businesses can interact; acquire tips and best practices to ensure optimal communication all the way.
Gain techniques required to bring online customer to your business and avoid losing them in the jungle of information.
Achieve better revenues for Your Business by reflecting Unique Offline approaches for Your Customers while avoiding the common mistakes of Online-Offline Integrated Experiences.