Building a Unique Digital Mindset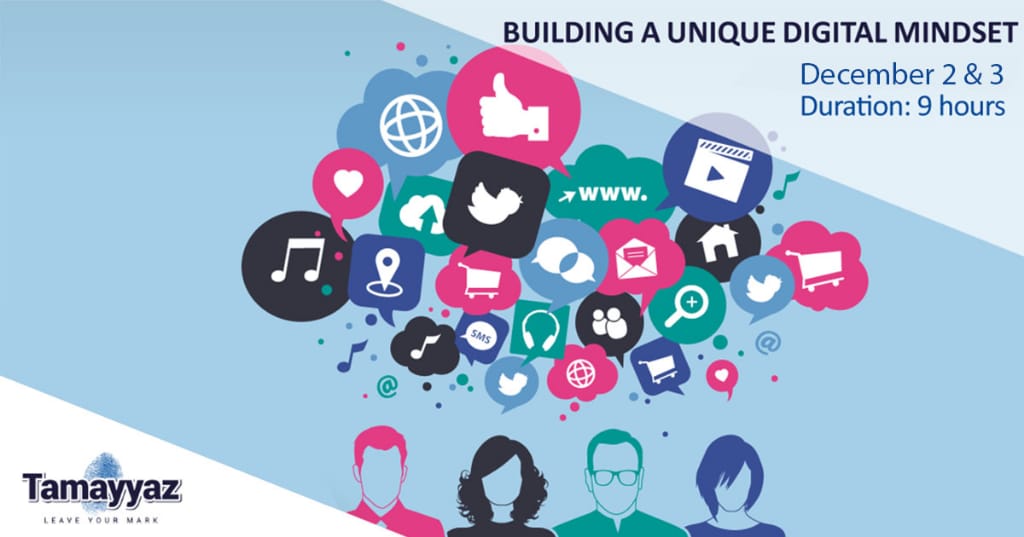 This workshop will support Entrepreneurs, SMEs, and Organizations in building their digital mindset. Participants will acquire a tool kit to draft and implement their online presence strategy without requiring a large financial investment. They will understand the importance of Key Performance Indicators (KPIs) related to diverse platforms internally – in increasing visibility and sales – and externally – in communicating with media agencies or third parties. Through hands-on case studies, participants will enrich their path towards building their digital mindset.
-Discounts Available for multiple registrations on Public Workshops Sessions-
Target Audience
Entrepreneurs, Individuals, and Professionals seeking to enhance their knowledge and practices in Digital Marketing
Learning Outcome
• Understand the importance of the digital mindset in today's corporate world.
• Acquire essential tools to build this mindset in your company.
• Acknowledge the importance of KPIs to set strategic objectives in your digital strategy.
• Identify key factors related to different platforms to implement your digital strategy.
• Draft your SMART Action Plan to track the progress of your strategy's implementation.