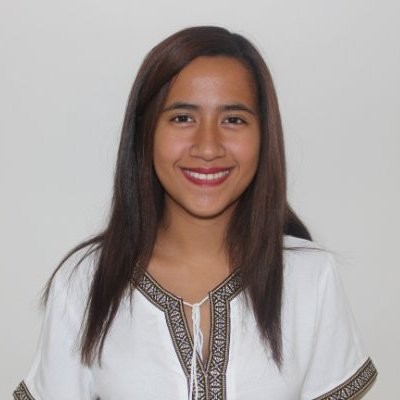 Tarra Angelica De Guzman
Sales Support
An attentive and strong support member of the sales team, known for her outgoing personality and perseverance; Tarra is a driven Industrial and Organizational Psychology graduate with three years of experience in Training & Consultancy, and Retail. 
Prior to joining Tamayyaz, Tarra worked in a retail store for two years, where she was awarded for being "Employee of the Year" as she had the second highest sales number while working part-time shifts compared to her colleagues who covered full-time shifts. 
Tarra joined Tamayyaz in 2016 as an Operations & Administration Coordinator. She was in charge of coordinating with clients, trainers, venue providers, etc, to prepare logistics and material for all workshops and events. She is now supporting the Sales team in Tamayyaz and balancing her time to obtain a masters degree in Industrial & Organizational Psychology. Tarra continuously excels in Tamayyaz with her good spirit and organization skills. She is extremely thorough with her work and constantly follows through to assure high quality results. She successfully schedules meetings with new and existing clients, and follows up on opportunities upon her colleagues requests.