Supervisory Skills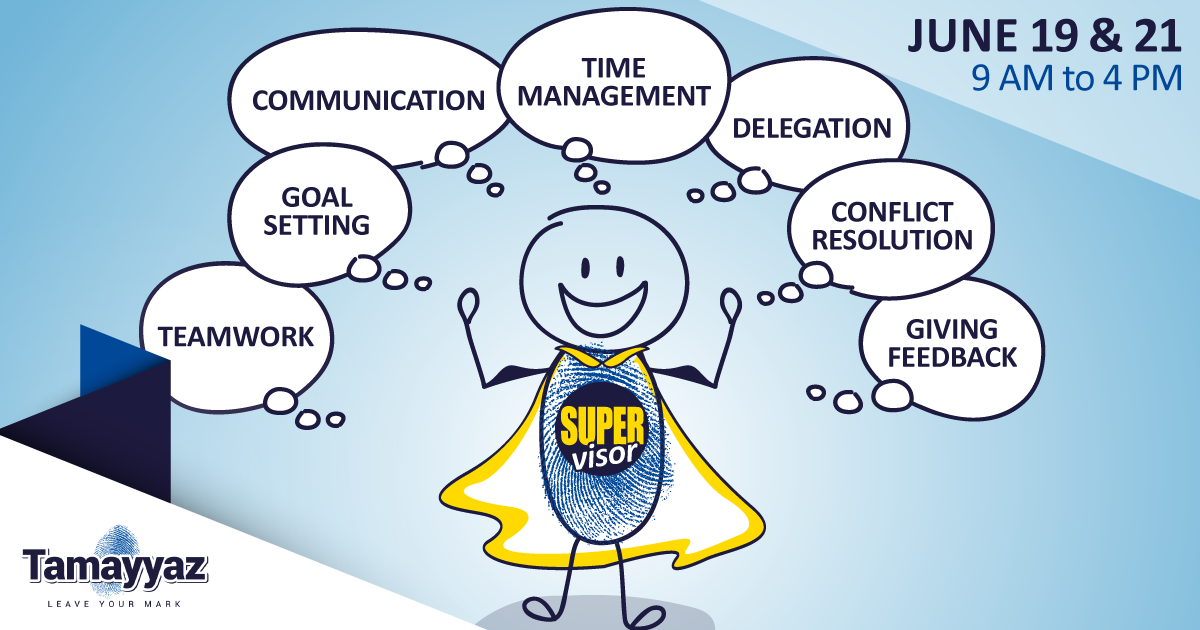 This workshop aims to provide participants with the opportunity to optimize essential and effective supervisory skills that will strengthen team work and organizational success. Throughout interactive discussions and Experiential activities, participants will acquire tools and techniques to manage everyday operations with greater ease. Furthermore, it will help you leverage both your managerial and people skills to meet your new challenges as the 21st century supervisor.
-Discounts Available for multiple registrations on Public Workshops Sessions-
Target Audience
Supervisors and Team Leaders who are currently or aiming to be supervising the work of other employees.
Learning Outcome
Define the supervisors' three roles and the related skills and competencies for optimal performance.
Acquire effective time management techniques to increase the productivity of self and the team.
Practice – through role plays – the essential supervisory functions that are key for the success of the team.
Use powerful communication skills in order to maintain trust and boost cooperation.
Implement effective coaching/mentoring techniques to help the team progress and grow.