Homeschooling: Challenges and Solutions Webinar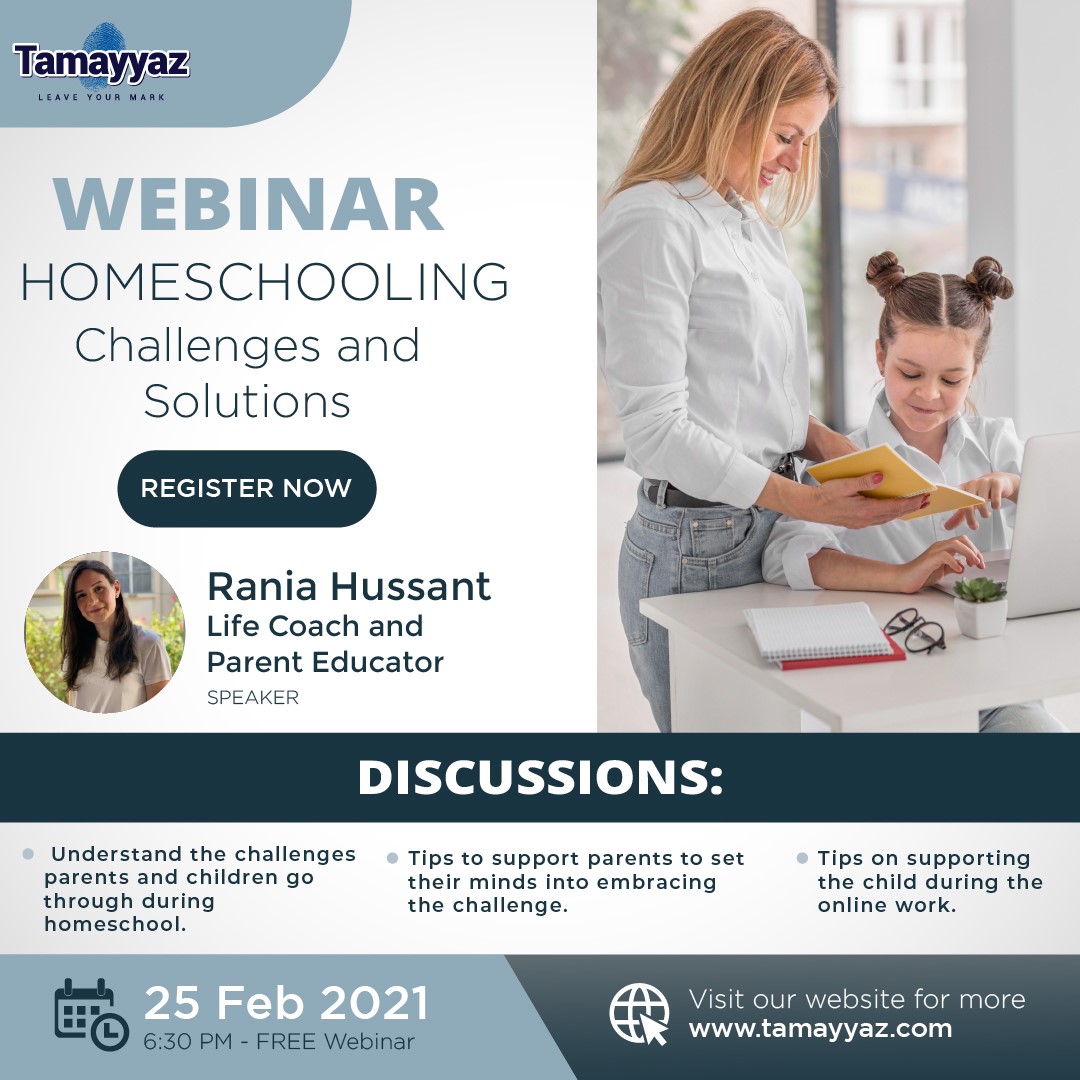 Summary
In this webinar we will discuss the following main points:
1. Understand the challenges parents and children go through during homeschool.
2. Tips on supporting the child during the online work.
3. Tips to support parents to set their minds into embracing the challenge.
Learning Outcomes:
Parents will be able to:
1. Provide the right physical setting and understand its importance for focus.
2. Identify certain emotions and know how to deal with them.
3. Understand the reason behind these emotional challenges.
4. Learn how to unlearn old habits and acquire new ones.
Topics Covered
1. Physical setting
2. Emotional support
3. Expectations
Duration: 1.5 Hours
Facilitated by: Rania Hussant – Life Coach and Parent Educator