Creative Thinking in Time of Crisis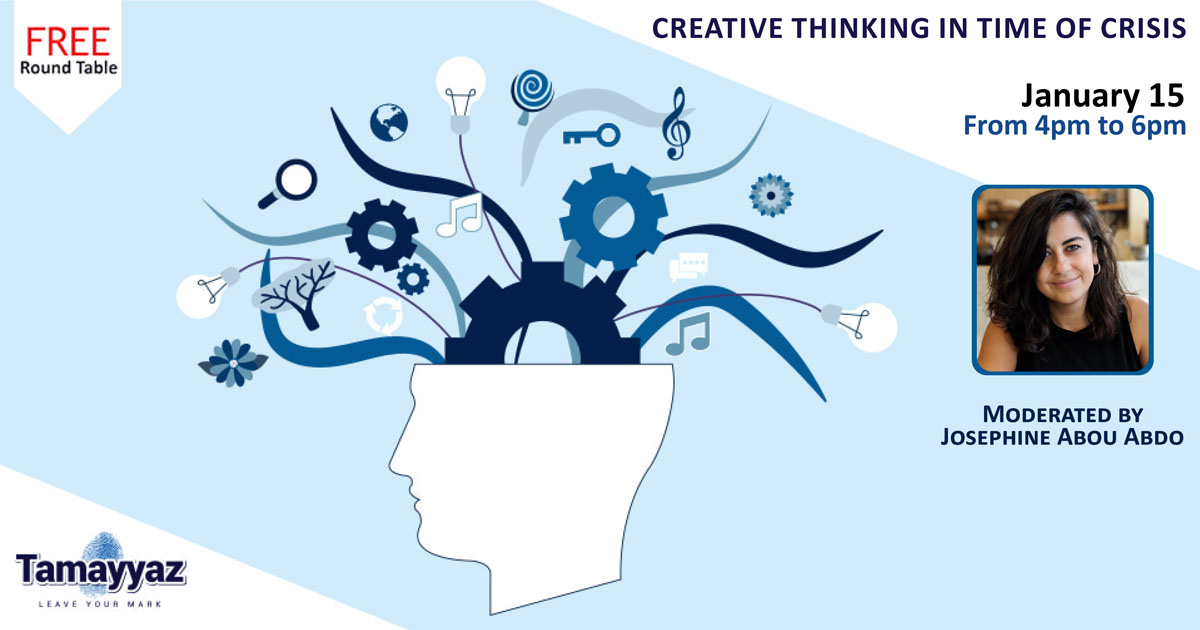 Josephine Abou Abdo
Entrepreneur, Food Anthropologist
Designer for social Innovation
Interior Architect
A passionate multidisciplinary designer and problem solver, honing this ability across product, service, and food design for innovation. She focuses on spreading creative thinking as a tool for change and innovation across businesses and enterprises.
Currently, Josephine is the co-founder of "Saj Stories", a social platform and traveling tables that curates experiences to empower women and celebrate the Lebanese culinary heritage. Given the social, economic, and cultural problems related to food, Josephine also started a collective studio "Jam Lab" to implement creative thinking unto daily food behaviors through workshop, experiences, and design items.
Josephine has recently graduated with a master's degree in product design from "La Sapienza" University of Rome. She participated in many workshops including "Design in the Middle" workshop in the MAXXI museum of Rome which discussed social, economic, and political problems in the middle-east and suggested creative ways to solve them.
Upon moving back to Lebanon from Italy, Josephine joined Souk El Tayeb as 'Aesthetics Manager' of their farmers' market, restaurants (Tawlet), and guesthouses; she acquired further skills in communications, customer experience, and creative strategies for social enterprises.
Josephine is also an interior architect, with a Masters in Interior Architecture in Lebanon along with 6 years of experience in project management, space, and furniture design.